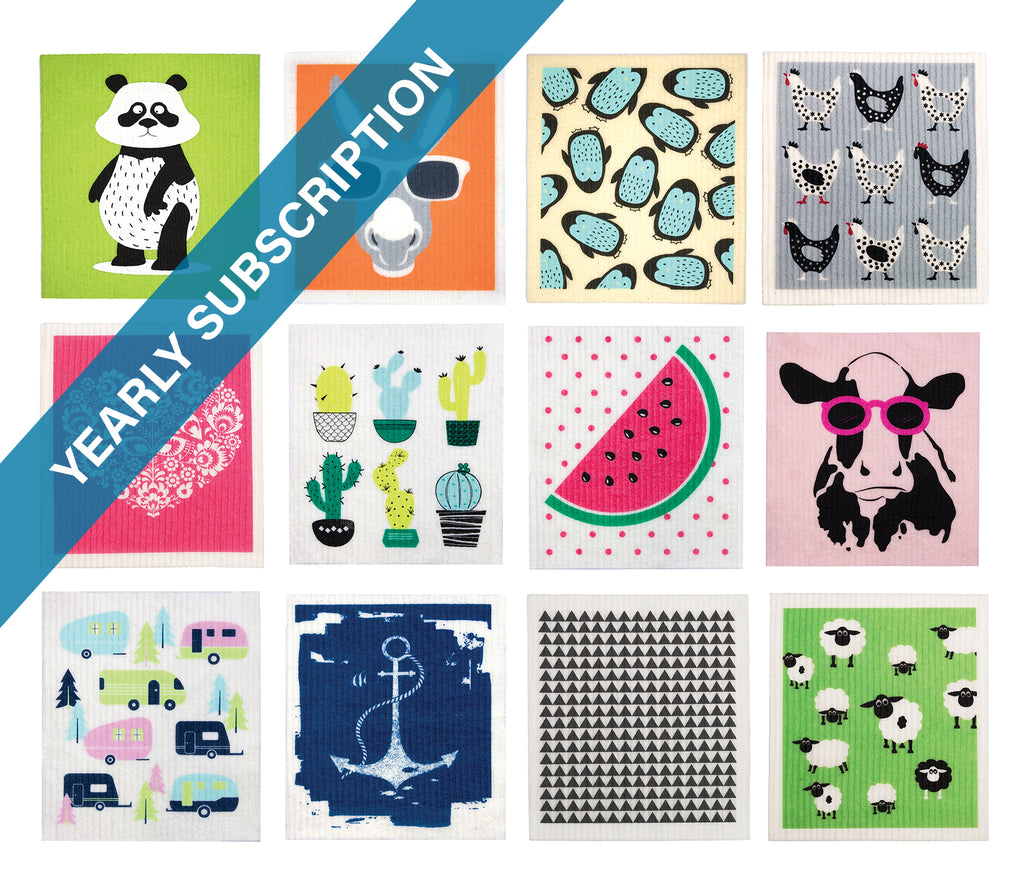 $74.95
$0.00
YEARLY SUBSCRIPTION - KITCHEN SPONGE CLOTHS
Love your biodegradable kitchen sponge cloth and would like to receive fresh new cloths on a regular basis?
Purchase the annual subscription!
You'll receive a pair of new sponge cloths every two months for a year. Each cloth will have a different design.
It's the gift that keeps on giving. Sustainable and compostable.