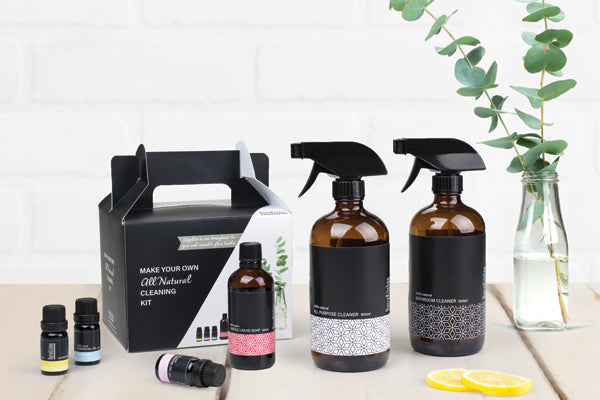 $49.95
$0.00
Make Your Own All Natural Cleaning Kit
Household cleaning sprays don't need to be full of chemicals and bleach. More and more people are looking for non-toxic solutions to use around their homes.
Gift a beautiful DIY kit to make your own kitchen and bathroom sprays through out the year. Each beautifully packaged kit contains:
2 x amber glass reusable spray bottles
3 x 10 ml pure essential oils (lemon, pink grapefruit and eucalyptus)
1 x 100 ml castile soap
Labels for your spray bottles
Instruction booklet including extra natural cleaning tips
For a non-toxic, sustainable way of life!