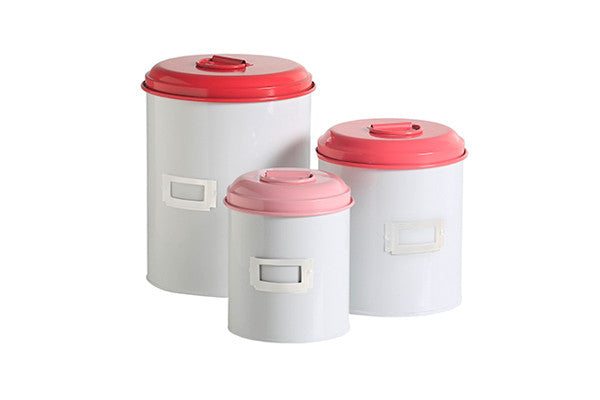 $29.95
$0.00
STORAGE CANISTER - SET OF 3
Set of 3 storage canisters with lids in varying shade of raspberry and pink.
Label slot on the front makes labelling and storing almost anything possible. Handy for storing coffee, tea, flour, cupcake papers, the list goes on.
These beautiful quality canisters are made from metal and durable enamel coating.
Size 11cm diameter x 14cm high, 14cm diameter x 16.5cm high and 16cm diameter x 21cm high.